Links and information.
Stuff that's new on the blogs I read.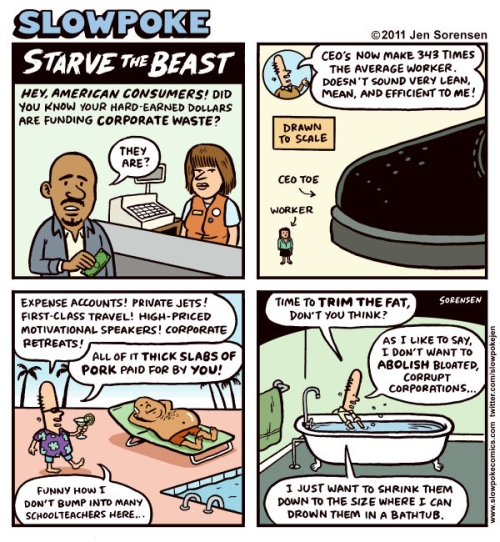 I love that this one includes a right-wing jackass quoted with "He's anti-gun and he's obviously a socialist cramming health care down American's throats," Williams said. "That is exactly how those people in that ad (A gun company advertisement that warns of impending gun control compares President Obama to Adolf Hitler and Joseph Stalin) rose to power."
What is "Occupy Our Homes"?
Basically, a strike against banks. I love this idea. Keep your money, don't pay the mortgage, don't pay your student loan, don't pay your credit card, cut the financial offenders off at the source. Then, when they feel the pain, we can negotiate with them from a position of strength. All it takes is coordination and cooperation.
The Consumer Financial Protection Bureau is ready to go to work, as soon as Congressional Republicans stop playing stupid fucking games and let people do their jobs.